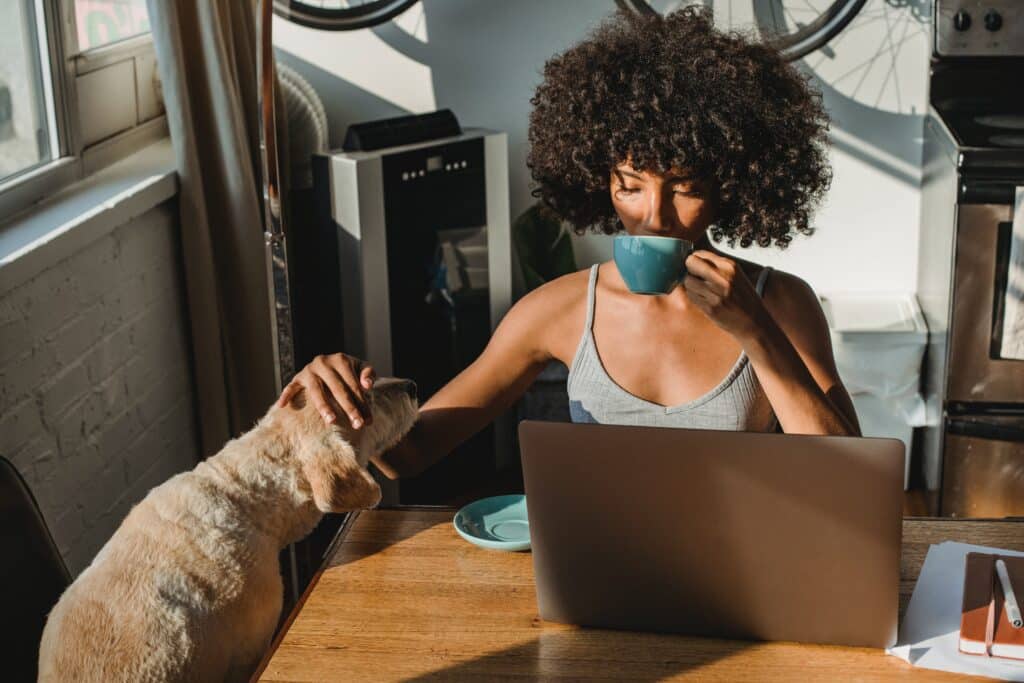 If you are bringing home a new shelter dog for the first time, it may take some time to get them to warm up to you. This is completely normal since the dog hasn't been around you since they were a puppy. With some patience and persistence, you will eventually develop a bond with your new pet.
As an animal lover and welfare advocate, Amy Elliot-Meisel is a proud supporter of the Adopt, Don't Shop campaign. In her free time, she loves to volunteer with local animal rescue initiatives and foster shelter animals.
It is perfectly normal to not bond with a rescue dog at first. They may be intimidated by people if their previous owners were neglectful or abusive. They will need time to feel safe around you and in their new home. Here are some tips to help you bond with them:
Stick to a regular schedule with feeding, going on walks, and taking them to the bathroom while they settle in. This will help them not be anxious about the unexpected and get house-trained.
Give them a quiet and comfortable space that is just for them. If you can give them their own room or a corner of a quiet room such as an office, that is perfect.
Don't give them too much attention too fast. They may not be comfortable with you touching them or being very close to them right away, so let them lead. If they show signs of being uncomfortable with you petting them, stop.