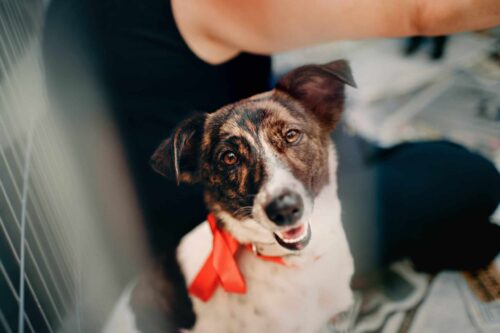 If you are new to animal fostering, one of the biggest challenges is eventually having to say goodbye to your foster pet. Animal fostering is a temporary situation until the animal gets adopted into their forever home. Obviously, you will develop a bond with the dog you have been taking care of, so how do you say goodbye?
As an animal welfare advocate, Amy Elliot-Meisel proudly supports the Adopt, Don't Shop campaign and enjoys fostering shelter animals. Today she shares her tips for saying goodbye to your furry friend.
Enjoy the time you have left before your foster pet goes to their new family. Take them out on a walk and give them extra pets.
If you are nervous about sending them off with a new family, write a letter to them that details everything they should know about their new pet.
You are probably going to cry. It is totally normal to be sad for a while! Cry if you need to – the sadness will go away in time.
See if you can meet the new family. Keep in touch on social media if you can and they want to. If they live nearby, you might be able to dog-sit for them if they go out of town.
Get to know other pet fosterers. They can give you support during this stressful time.
What Is Foster Failure?
There is a term in the pet fostering community called "foster failure". This happens when you temporarily foster a pet only to permanently adopt them later. This is known to happen from time to time!