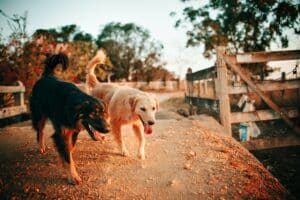 If you are thinking about fostering shelter animals, you probably have a lot of questions about how it all works. A common question many people ask is whether or not people get paid to foster animals. As a pet owner and all-around animal lover, Amy Elliot-Meisel proudly supports the Adopt, Don't Shop Campaign, and in her free time she enjoys volunteering with local animal rescue initiatives and fostering dogs. Today she answers the question: do you get compensation for fostering shelter animals?
As shelter animal fostering is a volunteer activity, people do not generally get paid for this. And that's not the reason most people do it anyway! They do it purely for the love of animals, but it is important that you know that before you decide to go into animal fostering. If you are thinking about any kind of career involving animals, such as a veterinarian, pet sitter, or actually working at a shelter, then pet fostering can help you get some experience around animals.
Even though you won't get paid, shelters do still provide you with support in other ways. They will usually be responsible for providing veterinary care, medications, and food, and they are there to help you if you need it. You may also be able to claim tax deductions for expenses related to caring for the animal, such as gas if you're driving the animal to vet appointments. The shelter may also potentially reimburse you for costs associated with housing the animal, such as if they ruin your furniture.